FBOs Today
In essence, FBOs are private jet terminals typically located on the grounds of an airport and given permission to operate on its premises to provide aeronautical services for aircraft, crew and passengers.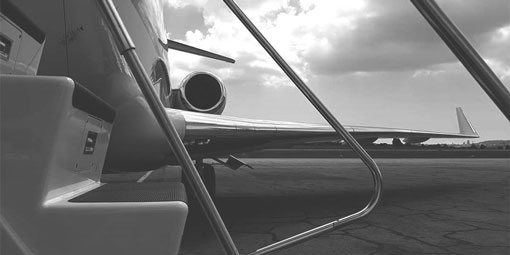 Depending on the size of the airport, there may be one or several FBOs on site with varying facilities and costs. They can be very small operations with just a few services, like fuelling and a basic lounge, but can also be a large facility, with VIP lounges, aviation support, and a wide range of aircraft services.
Frequent-flying passengers are becoming aware of this choice and are expressing their own preference when booking a private jet through an operator.
How to choose an FBO ?
Needs will differ depending on whether you are a pilot or a passenger, but it is important to choose an FBO with the services that fulfill your requirements. Fuel prices and brands, amenities, charter management, and the availability of major and minor airframe services should be considered. Other services like hangar storage, lavatory service and inflight catering may also be needed. Quality of services is of utmost importance, coupled with efficient, capable, and friendly customer service.
Leave us a note and we will get back to you for a free consultation